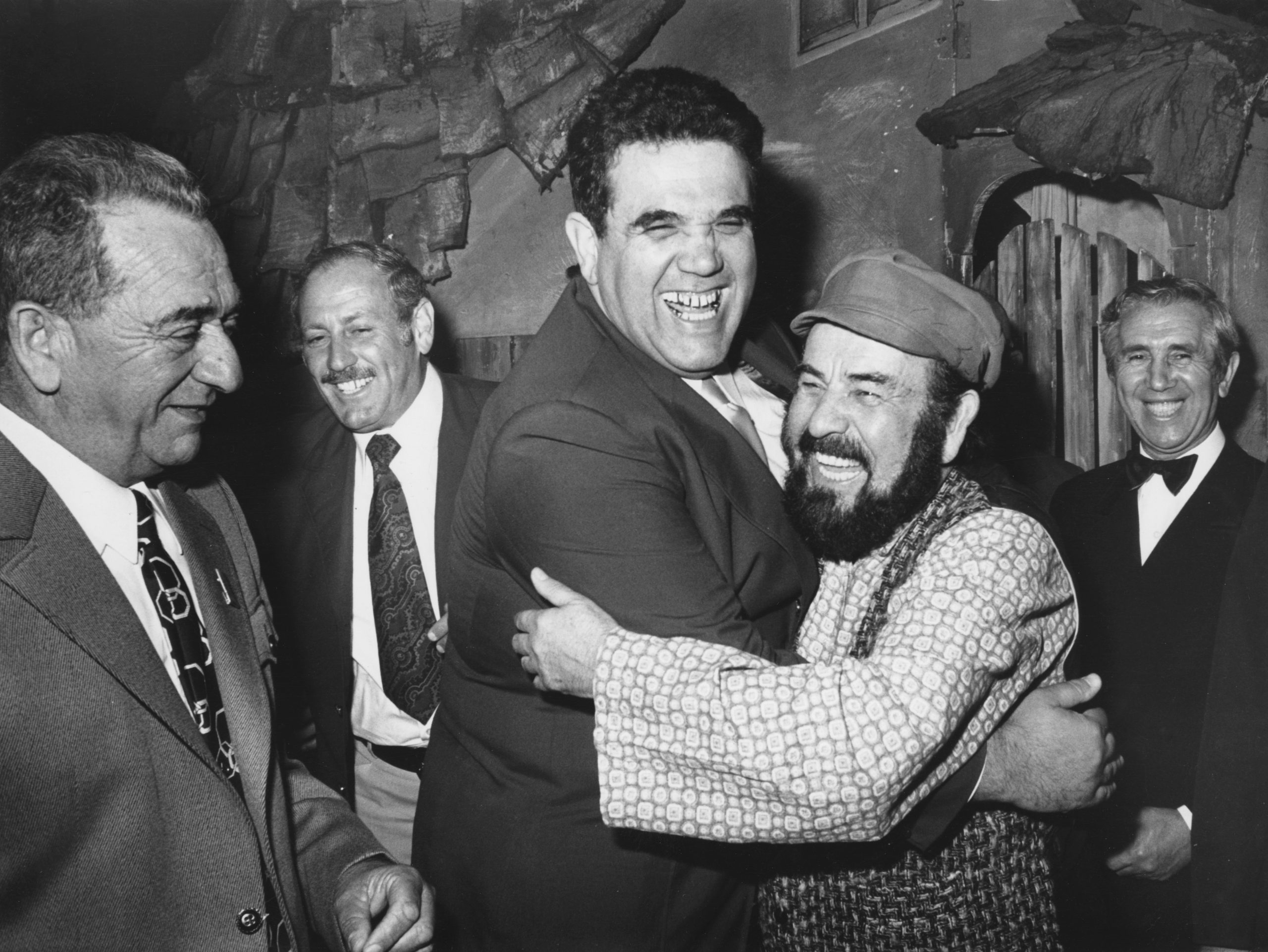 Chișinău, the present-day capital of Moldavia, was part of Romania in 1931 when Yossef Kurt Gutfreund was born on November 1. He survived the Shoah with his parents Gusta and Emil Gutfreund and his elder sister Grete in varioius hiding places in Romania, Austria, and Hungary. None of his other relatives survived.
In 1948, Gusta and Emil Gutfreund manage to migrate to Israel with their children. They open a guesthouse in Jerusalem where Yossef initially works. Soon afterward he begins his six-year compulsory military service. Later he lives from selling electrical goods to both Arabs and Jews.
Yossef Gutfreund marries in 1956. He and his wife Rachel live in Jerusalem and have two daughters. One of his daughters, Yael, describes family life as happy and Yossef Gutfreund as a good father who likes to take his daughters out into the countryside. His is passionate about traveling and animals, and above all about sport. In 1949, Gutfreund begins wrestling at Hapoel Jerusalem; he soon starts coaching his own group and ultimately the national team.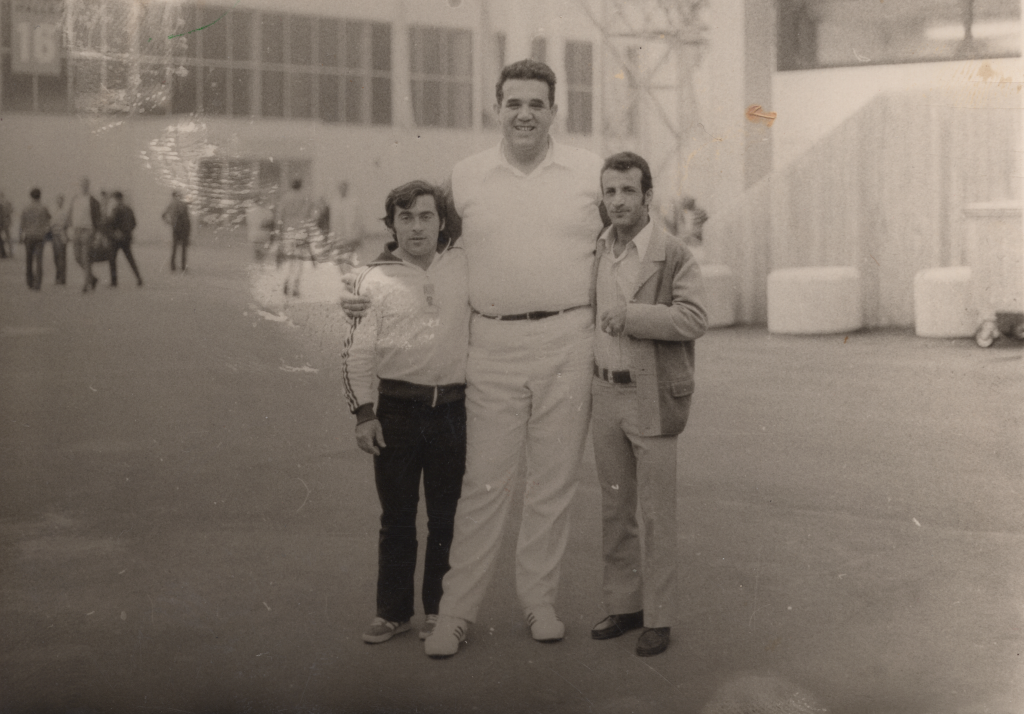 As a judge Yossef Gutfreund travels to wrestling competitions in Europe, Asia, and America. The third time he participates as a referee is at the XX Summer Olympics in 1972 in Munich. In this function he could have stayed in a hotel, his daughter Yael explains, but chooses to stay with his friends in the Olympic Village. Shmuel Rodensky, who is already known in his native Israel for his lead role in the musical Anatevka, visits the Israeli delegation there. At that time he is starring at the Deutsches Theater in Munich and invites the delegation to a performance.
On the evening of September 4, 1972, Yossef Gutfreund and most of the Israeli delegation attend the German-language performance of the musical. Among them is the track and field athlete Esther Shahamorov, Israel's greatest medal hope, who is well on her way to qualifying for the finals in the hurdles.
I had got as far as the second round, but it seemed as if the whole delegation had won. Everyone was enjoying the success. It was a very moving evening. During the break we were invited to a glass of wine. Photos were taken of me and Shmuel Rodensky. We were celebrated by the whole delegation.

Esther Shahamorov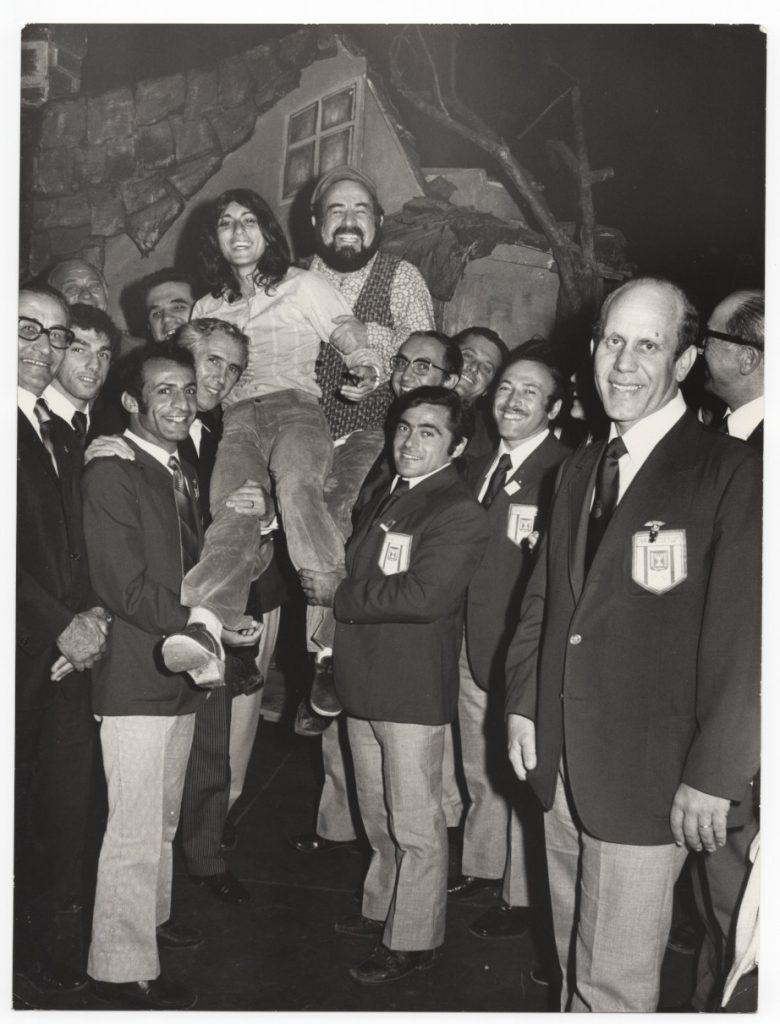 Soon after Yossef Gutfreund returns to the Olympic Village his apartment is attacked by Palestinian terrorists. The almost two-metre-tall wrestling judge presses himself against the door with all his might, warns his roommates by shouting and, in this way, enables the trainer Tuvia Sokolsky to escape over the balcony while only three of the terrorists together manage to force open the door held back by Gutfreund alone. Yossef Gutfreund is taken hostage and shot the following night during a failed liberation attempt at the airbase in Fürstenfeldbruck. His body is flown to Israel and buried in Jerusalem.
Yossef Gutfreund's daughters Judith and Yael learn about the assassination at school. Yael remembers her family as being happy up until the murder: Emile Gutfreund is devastated by the death of his son. He dies of a heart attack on September 29, 1972, while typing a letter to Willy Brandt. Rachel Gutfreund is diagnosed with diabetes but does not deal with it properly, lacking the will to live.
In the meantime, Yossef Gutfreund would now not only be a grandfather of nine but also a great-grandfather of eleven. Every year on September 5 the whole family gathers at his grave.
Every September 5 we go to the grave—the whole family—at four o'clock in the afternoon. And it's not a sad event for us. We're happy; like we carry on and look at the big family that he left. And we don't cry about it. It's a very nice event for us. We feel like we won. They killed him but they didn't kill his legacy.

Shiran, one of Yossef Gutfreund's granddaughters
Text: Angela Libal; research: Piritta Kleiner, Curator, Memorial to the 1972 Munich Massacre, Bavarian Ministry of Education, Science and the Arts
TWELVE MONTHS – TWELVE NAMES
50 Years Olympic Massacre Munich
50 years after the Munich Summer Olympics, the Munich Massacre of September 5–6, 1972 is to be commemorated throughout 2022. Every month is dedicated to one victim. A variety of different actions in public spaces is planned, ranging from installations lasting the entire month to activities on one specific day.
This commemoration project has been conceived and coordinated by the Jewish Museum Munich in conjunction with the Munich Documentation Centre for the History of National Socialism and the Consulate General of the State of Israel. It will be implemented in cooperation with the Amerikahaus Munich, the Landkreis Fürstenfeldbruck, the Deutsches Theater, the Police College —Hochschule für den öffentlichen Dienst in Bayern — Fachbereich Polizei, and the Munich Police Headquarters, as well as other cultural and educational institutions and interested parties.
April
In April the Jewish Museum Munich, the Munich Documentation Centre for the History of National Socialism, the Amerikahaus Munich, and the Consulate General of the State of Israel are commemorating the wrestling judge Yossef Gutfreund with a video installation. This can be viewed day and night in the passage way at the Deutsches Theater at Schwanthalerstrasse 13 in Munich, supplemented by information on a stele.