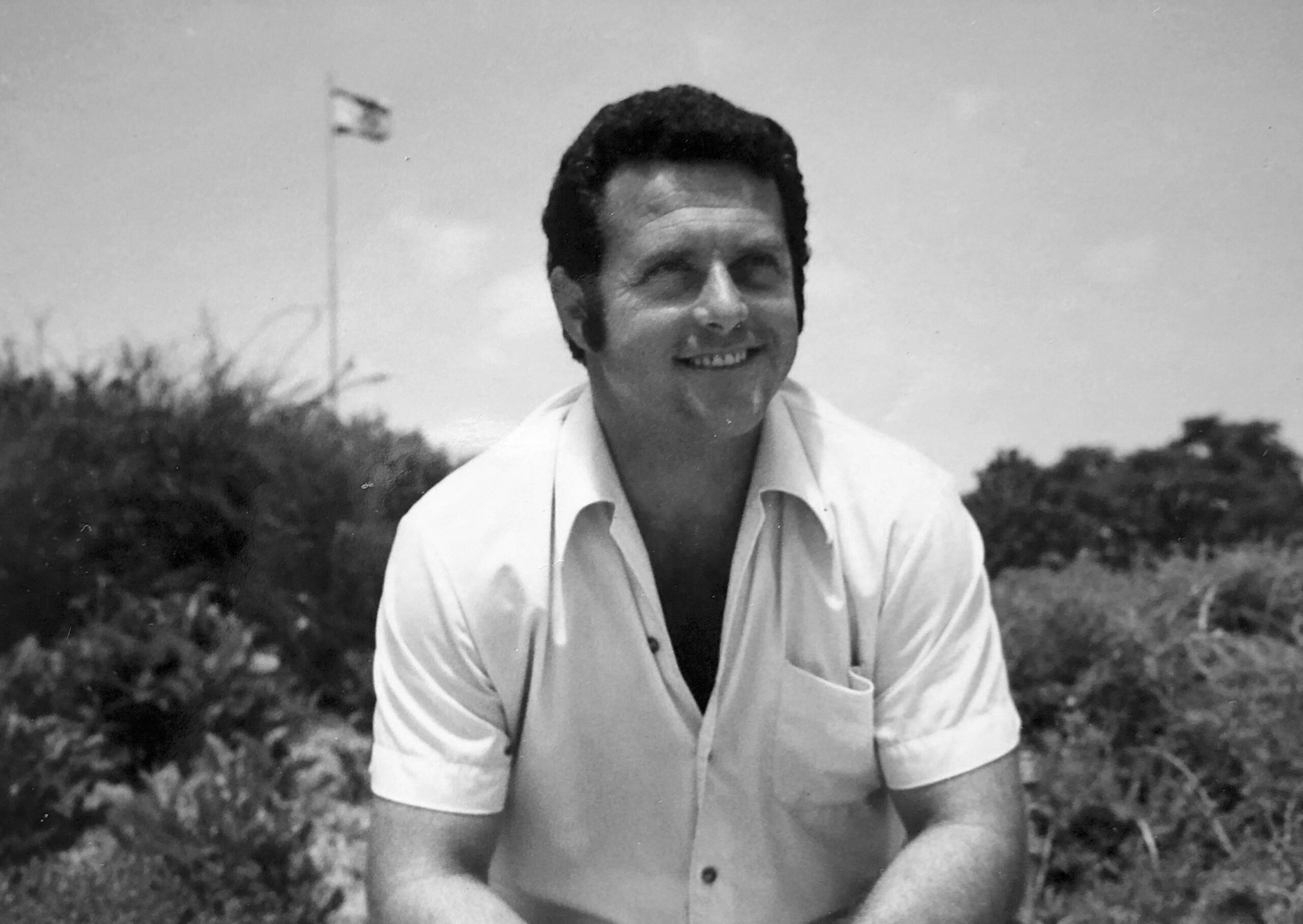 Muni Weinberg was born Moshe Weinberger on September 19, 1939 in Haifa, then the British Mandate Territory of Palestine. His family originally came from Austria. His parents, Elieser Ladislaus and Henrietta (Henya) Weinberger had fled from Graz after his grandfather, Moritz Weinberger, had been severely mishandled in Dachau concentration camp following his arrest during the Kristallnacht in 1938 and had died as a result. Moses Prucker-Kandl, Weinberg's maternal grandfather after whom Muni was named, had also been deported to Dachau, but had managed to flee with his wife, Bronislava, to what was then Palestine in April 1939. Following his parents' separation soon afterward, Muni grew up with his German-speaking grandparents, the Prucker-Kandls, in Haifa. He changed his family name from Weinberger to Weinberg as a young man.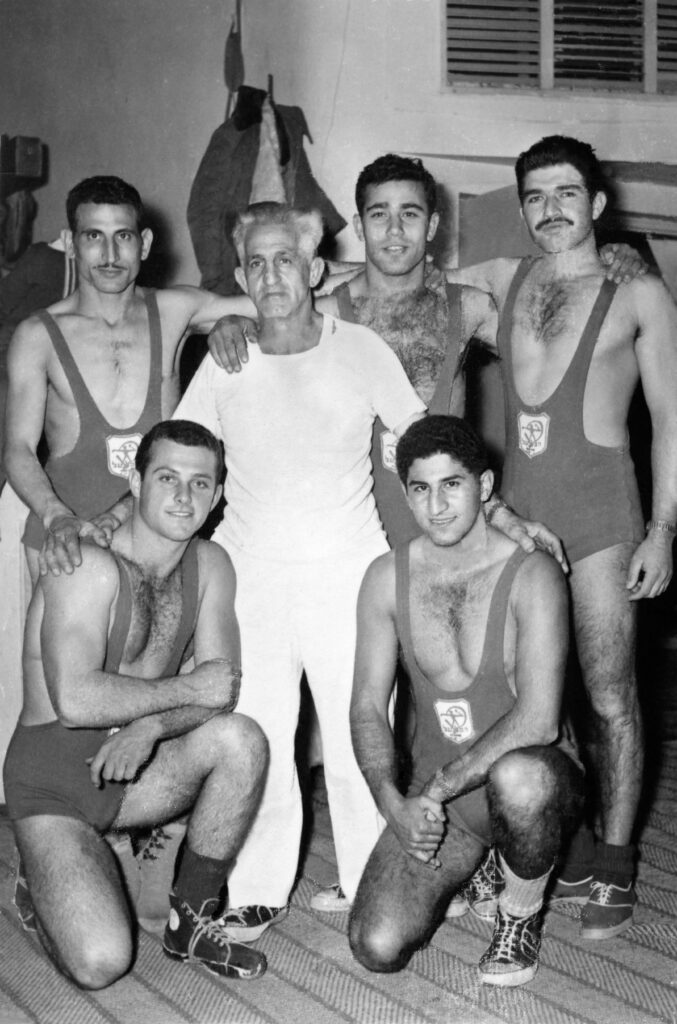 When Weinberg was about 14 years old, his neighbor Erwin Becker, a former wrestler from Germany, became his coach and also a father figure. Weinberg would soon go on to become a successful wrestler himself: He was Israeli youth champion and national middleweight champion eight years running, and the winner of the 1965 Maccabiah Games in freestyle wrestling.
He studied at the Wingate Institute for Sports from 1964 to 1966 together with his best friend Israel Shmuely. During this period he lived with Shmuely and his family. Muni Weinberg loved children and treated Aviram, his best friend's son, as if he were his own. From 1966 onward, he lived and worked at Wingate as the national team coach. In addition, he coached the HaPoel Tel Aviv team. He very much valued the family-like team spirit among the wrestlers and went on to become a father figure himself for his athletes, just as Becker had been for him. At the same time, he logically analysed the sport, drew diagrams, and was convinced that wrestlers had to keep a certain rhythm to be successful, like in dancing.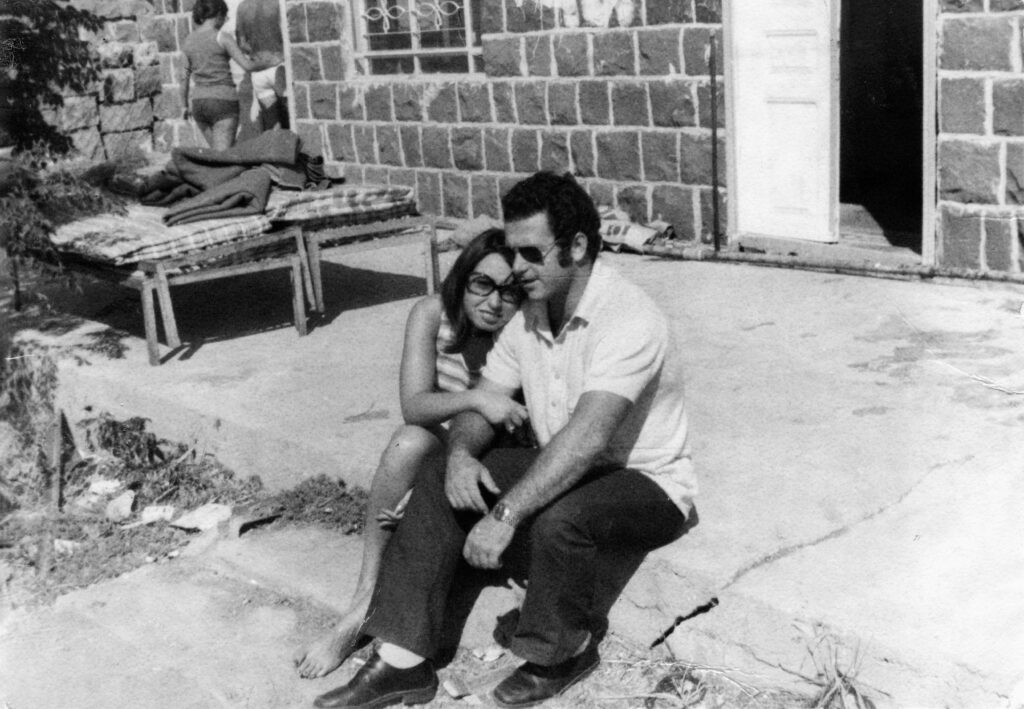 In 1971 Muni Weinberg married his third wife, Mimi (Miriam). Their son, Guri, was born in 1972. Shortly after his son's birth Weinberg set off for the Summer Olympics in Munich where he looked after Eliezer Halfin, Gad Tsabari, and Mark Slavin. These were his first Olympic Games and there was a good chance that one of his athletes would bring home a medal. The young Mark Slavin had introduced himself to him only a few months previously at the HaPoel workers' sports club in Tel Aviv and had immediately beaten his best wrestler, Eliezer Halfin. Even the French world champion of 1967, Daniel Robin, who had been flown in especially, was effortlessly pinned down on the mat by Slavin.
Before the competitions that were scheduled for September 5, 1972, Weinberg visited his mother on September 1, who at that time was living in Munich. Four days later, the Israeli delegation was attacked in its accommodation in the Olympic Village by terrorists. Weinberg tried to fight off the assassins and was shot dead in the process.
I was angry with him for many years…I thought that if he hadn't tried to fight them, maybe I would have had a father.

Guri Weinberg, son
Aviram Shmuely, who had grown up with Muni Weinberg, named his first son Dean Moshe, in memory of Weinberg. He too went on to become a successful wrestler.
Text: Angela Libal; research: Piritta Kleiner, Curator, Memorial to the 1972 Munich Massacre, Bavarian Ministry of Education, Science and the Arts; translation: Christopher Wynne
TWELVE MONTHS – TWELVE NAMES
50 Years Olympic Massacre Munich
50 years after the Munich Summer Olympics, the Munich Massacre of September 5–6, 1972 is to be commemorated throughout 2022. Every month is dedicated to one victim. A variety of different actions in public spaces is planned, ranging from installations lasting the entire month to activities on one specific day. Documentation on the twelve forms of commemoration can be found on the Jewish Museum Munich's website, as well as in the publication "Twelve Months—Twelve Names".
This commemoration project has been conceived and coordinated by the Jewish Museum Munich and the Munich Documentation Centre for the History of National Socialism, in conjunction with the Consulate General of the State of Israel. It is being implemented with cooperation partners, as well as other cultural and educational institutions and interested parties.
December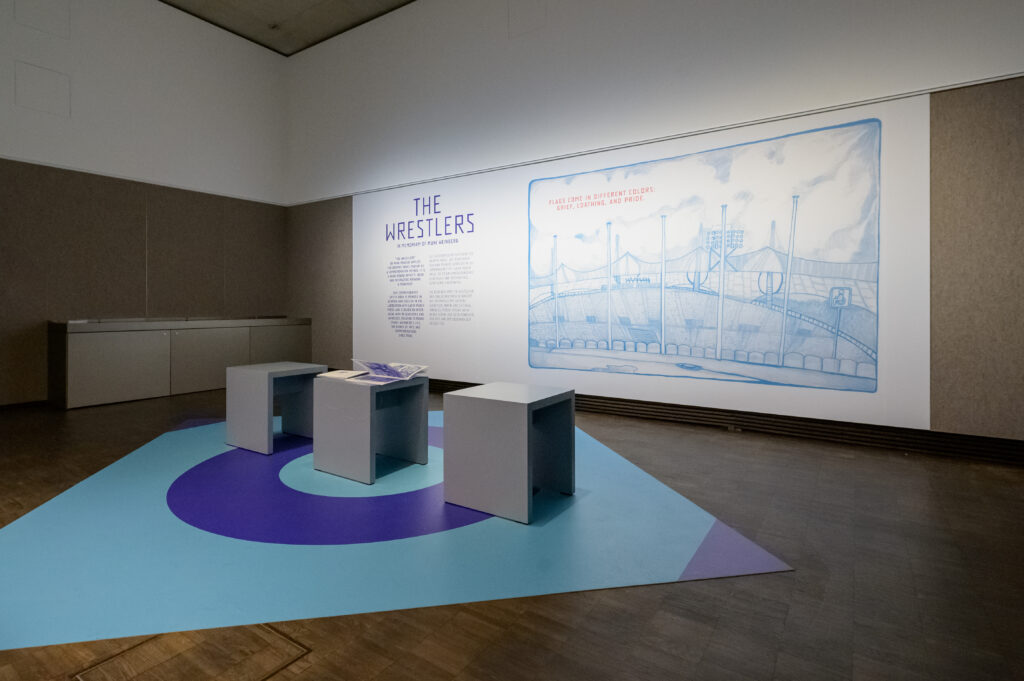 The Jewish Museum Munich, the Munich Documentation Centre for the History of National Socialism, the Center for Jewish Studies Graz, the Graz Museum, and the Jewish Museum Vienna remember Moshe (Muni) Weinberg in December with the graphic novel "Die Ringenden / The Wrestlers" by Nina Prader. It is an art book and, at the same time, an interactive work of art in German and English. In the Jewish Museum Munich and in the Museum Graz it is presented as part of the "Reader Ring" installation—a space for active commemoration. Together with Nina Prader, the Munich Documentation Centre for the History of National Socialism has devised an educational program and the Jewish Museum Vienna as well as the Museum Graz in cooperation with the Centrum für Jüdische Studien, Graz are holding discussions with the artist.