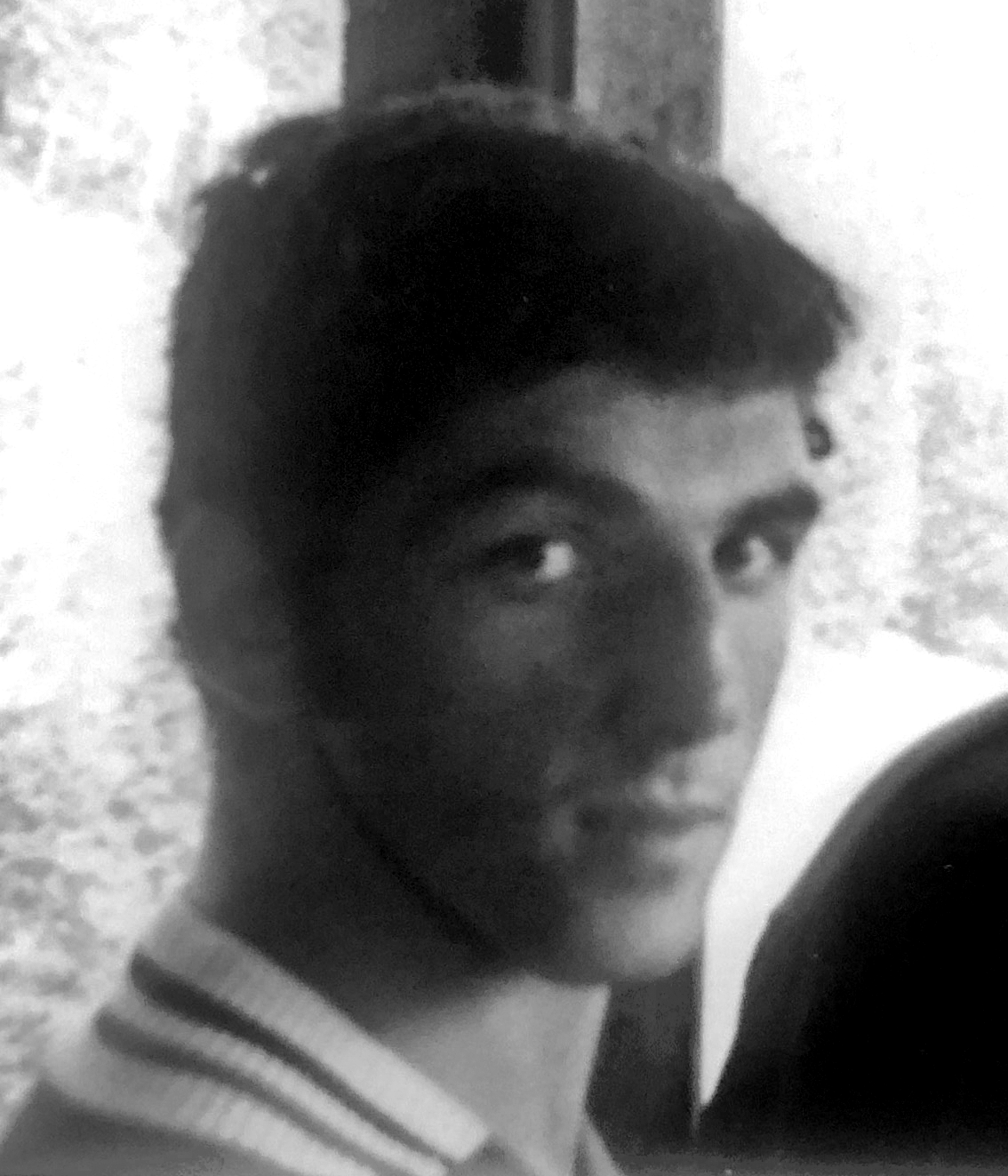 Eliezer Halfin was born on 18 June 1948 in Riga, then in the Soviet Union. His mother, Chaia, and his father, Eliyahu, both survived the Shoah. Chaia lost her first husband during the Shoah; Eliyahu his first wife and their young children. Eliyahu's five siblings, parents and grandmother were also murdered. Eliyahu managed to escape and joined the resistance. While recovering in Cheboksary from his second injury, he met the young widow, Chaia. The two married and moved to Riga where Eliayahu worked as a photographer after 1945 and Chaia made leather bags. In 1947 their daughter, Rima, was born; their son, Eliezer, one year later. The two were very close to each other throughout their lives. Eliezer trained as a mechanic in Riga and worked as a sewing machine salesman; his sister became a photographer and worked with their father Eliayahu. Their parents never told them anything about their traumatic experiences during the Shoah.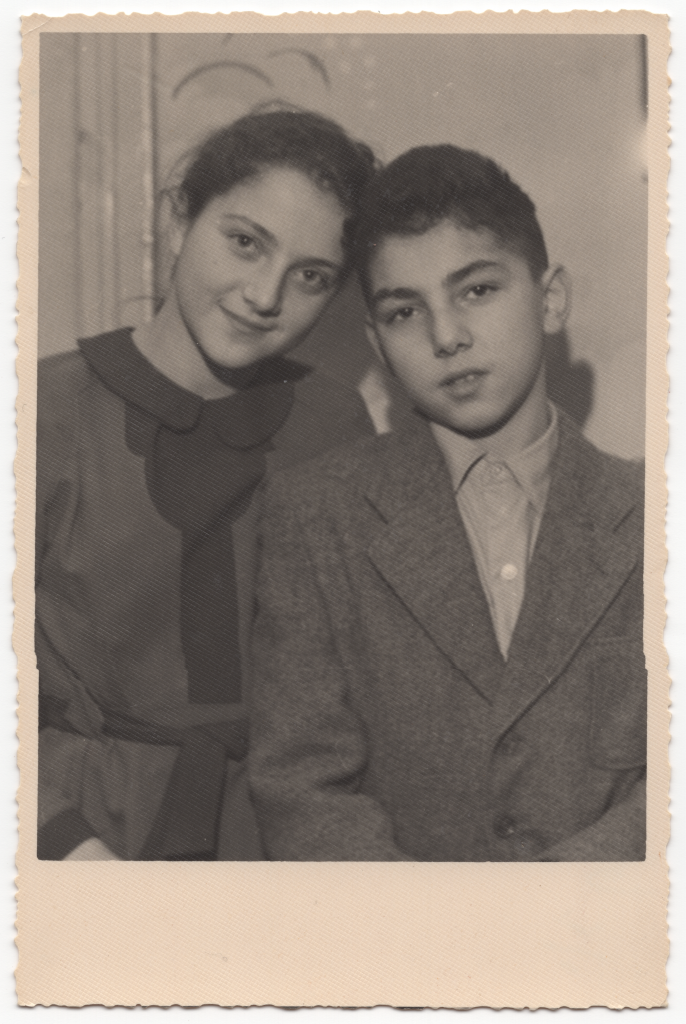 Eliezer was a keen sportsman from a young age and tried out a number of different disciplines. After a hand injury at the age of 15, he focussed on freestyle wrestling. He was soon successful at competition level. He also worked as an assistant coach and referee.
In 1963, the Halfin family decided to follow relatives to Israel and applied for an exit visa. However, the Soviet Union's restrictive emigration regulations did not allow them to leave until 1969. After two months preparing for their journey, they managed to reach Israel via Moscow and Vienna. In Israel they completed the compulsory Hebrew course at the Kibbutz Shefayim.
Eliezer Halfin was able to continue his training at the nearby Wingate Institute for Physical Education and Sports.His coach was Moshe Weinberg, known as "Muni," with whom he became close friends. Soon afterward, Eliezer Halfin began his compulsory military service, during which he was allowed to continue training and to travel to international competitions. He was Israeli freestyle wrestling champion in the light flyweight class from 1969–1972. He also achieved international success at competitions in Bulgaria, Romania, and Greece.
In 1972 Halfin was given Israeli citizenship and qualified for the Israeli team for the 1972 Summer Olympics in Munich. With this, a lifelong dream of his became true, for which he prepared himself with a training plan he had drawn up himself. At that time, he was living in Tel Aviv, had become an uncle for the first time, was working as a mechanic, was helping out as a volunteer and was a wrestler at the Hapoel Tel Aviv sports club. According to Rima, her brother Eliezer always gave his best in everything and looked after everyone else. He proposed to his long-time partner Sima before leaving for the Olympic Games in August 1972.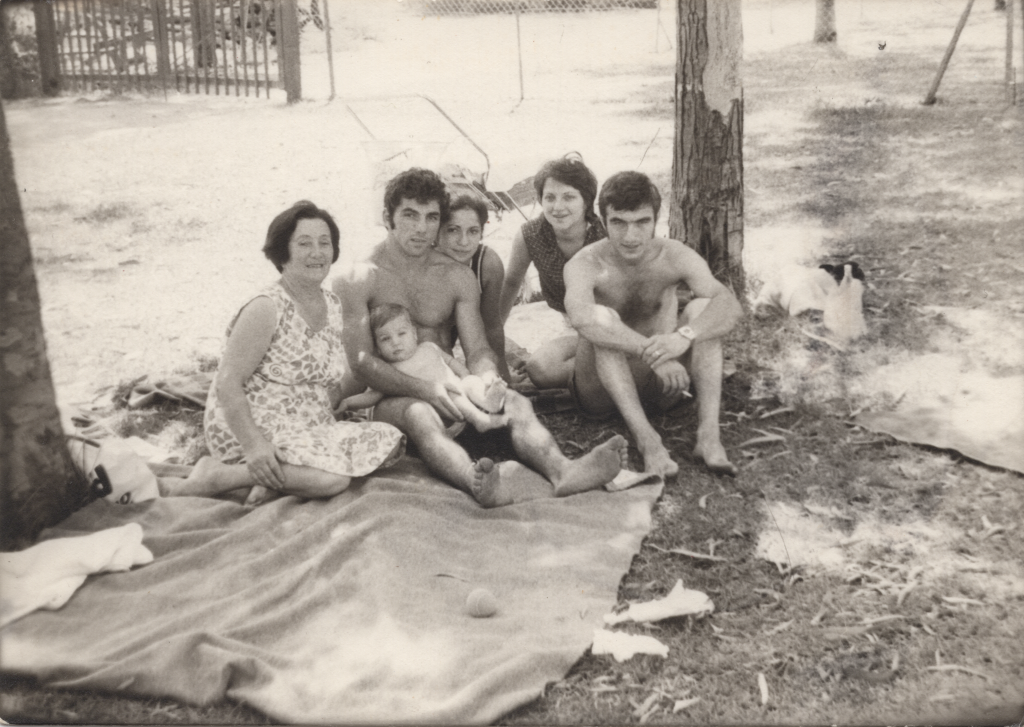 In Munich, Halfin participated in three wrestling competitions between August 27–29, 1972, of which he was only able to win one and was therefore eliminated. Nevertheless, he remained with his team colleagues in the Olympic Village.
After being taken hostage in the early hours of 5 September 1972, he was later shot dead during the aborted liberation attempt at the Fürstenfeldbruck airbase. His family followed the hostage-taking on the radio and went to bed after hearing the false report that all the hostages had been rescued. The next morning, they also heard about their son's death on the radio. They then went to the airport to be there when his body arrived. He was buried in Kiryat Shaul cemetery in Tel Aviv next to Andrei Spitzer, Mark Slavin, Kehat Schor, and Amitzur Shapira, all vicitims of the Munich Massacre.
39 years later, the relatives of a German police officer who was on duty at Fürstenfeldbruck airbase in 1972 found Eliezer Halfin's athlete's ID card amoung items in the policeman's estate and returned it. Eliezer's sister Rima received it in 2011. It means a lot to her as she only has a few mementos of her brother who died at such a young age.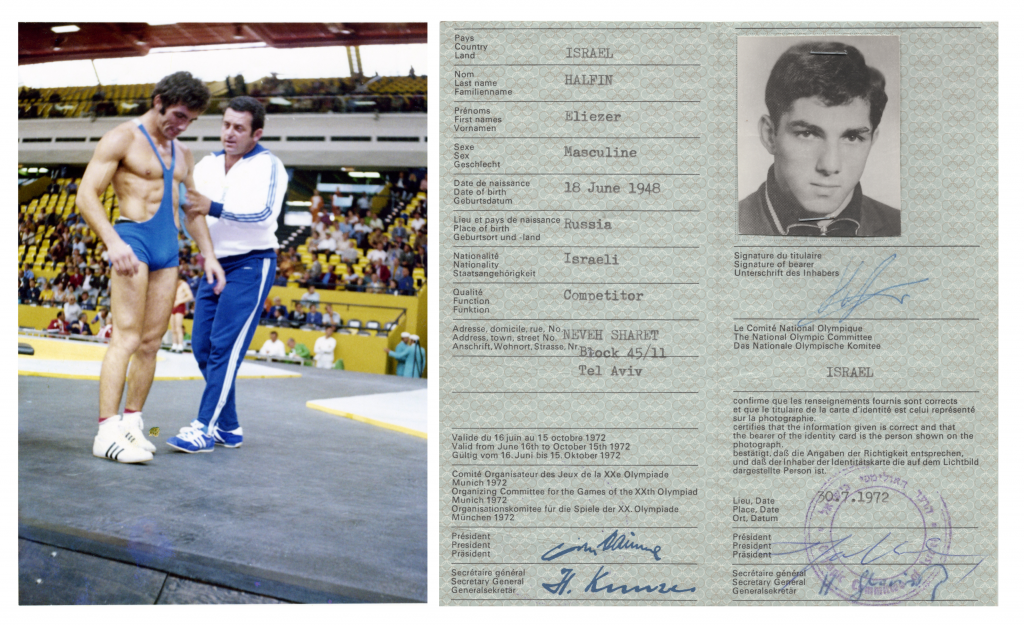 Text: Angela Libal; research: Piritta Kleiner, Curator, Memorial to the 1972 Munich Massacre, Bavarian Ministry of Education, Science and the Arts
TWELVE MONTHS – TWELVE NAMES
50 Years Olympic Massacre Munich
50 years after the Munich Summer Olympics, the Munich Massacre of September 5–6, 1972 is to be commemorated throughout 2022. Every month is dedicated to one victim. A variety of different actions in public spaces is planned, ranging from installations lasting the entire month to activities on one specific day.
This commemoration project has been conceived and coordinated by the Jewish Museum Munich and the Munich Documentation Centre for the History of National Socialism, in conjunction with the Consulate General of the State of Israel. It is being implemented with cooperation partners including the Landkreis Fürstenfeldbruck, the Deutsches Theater, the Police College, Fürstenfeldbruck and the Munich Police Headquarters, as well as other cultural and educational institutions and interested parties.
May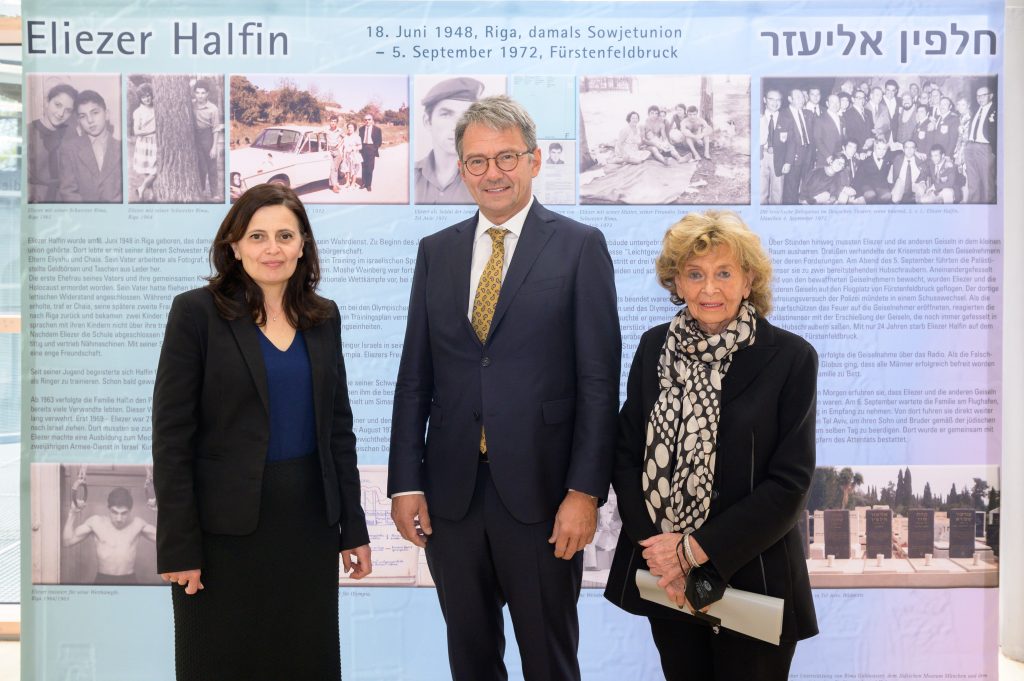 In May, the Landkreis Fürstenfeldbruck remembers the freestyle wrestler Eliezer Halfin. As a supplement to the exhibition "September 5, 1972—The End of the Cheerful Games in Munich," visitors can find out more about Eliezer Halfin as a private person and as an athlete in the Landratsamt Fürstenfeldbruck. Together with the Historischer Verein e.V. für die Stadt und den Landkreis Fürstenfeldbruck, guided tours of the exhibition are available.