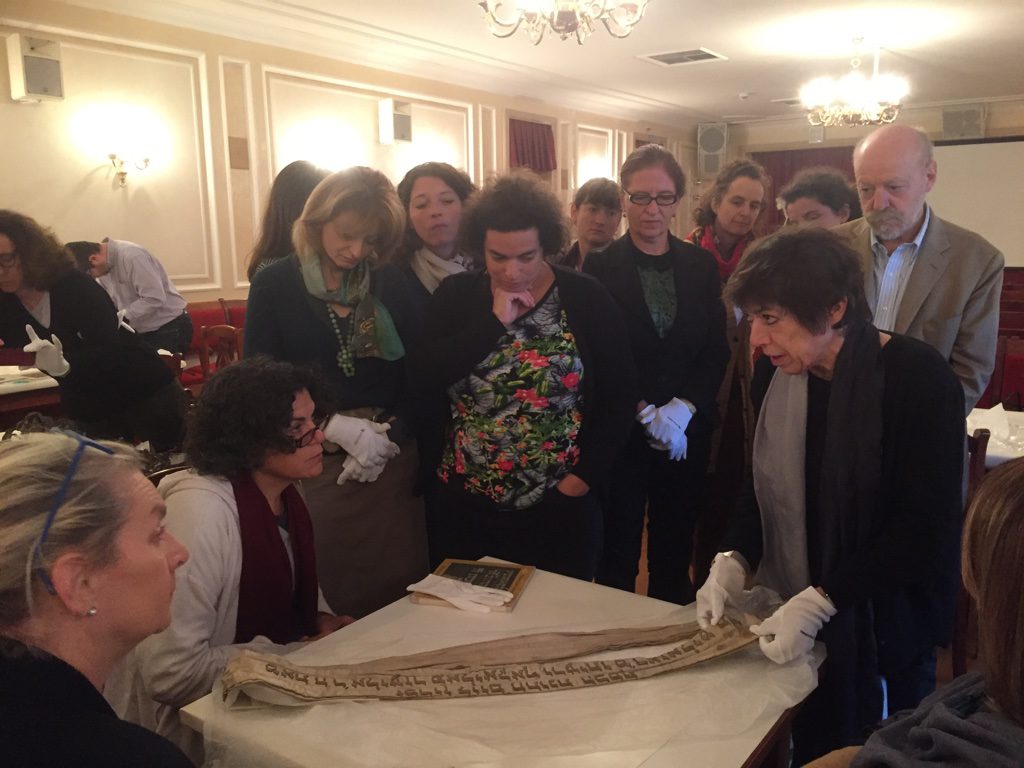 The programme opened with a tour of Jewish St Petersburg, introducing the participants to the city's Jewish history and significant sights. Highlights included the Choral synagogue and the vast Jewish cemetery.
"The tour-highlight for me was the Preobrazhenskoye Cemetery where the guide pointed out the problem how to keep up tradition if you don't know what this tradition consists of. Besides this point it was impressing to "meet" the famous names of those, who are buried there. A sensible counterpart to the historic tour was the visit at the TOK curatorial collective as a link to contemporary art and curatorial concepts in the nowadays vivid and creative St. Petersburg."
– Sonja Thäder, curator at Jewish Museum Frankfurt
In the days that followed, the group experienced a varied programme in a range of fascinating historic buildings. The Russian Museum of Ethnography hosted the curators for a full day, which included guided tours of the Jewish exhibition, the storages and the treasury. The group also got curatorial tours of the Kunstkamera and the Folk Art Department of the Russian Museum, as well as a private viewing of Hebrew manuscripts and prints at the Institute of Oriental Manuscripts.
To add useful and interesting context for the collections, there were lectures on topics such as the architect Jacov Gevirts, the expeditions and collections of An-sky, and the phenomenon of Jewish wedding rings.
Other popular sessions were the hands-on workshops with objects from the collections of State Museum of the History of Religion and Center Petersburg Judaica. The participants also gave presentations on objects with Russian origins or connections from their own collections. The expertise of the curators shed new light on several of the objects and led to lively discussions.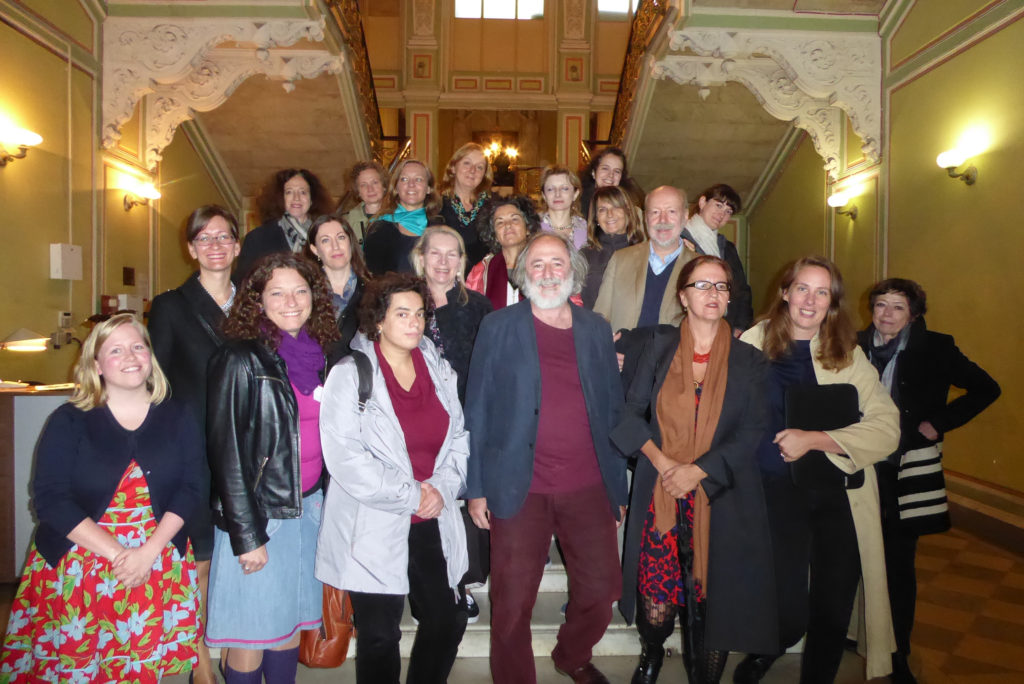 In addition to the official programme, the group was treated to special visits to innovative sites of contemporary culture in the city, such as the creative hub Taiga and Novaya Gollandia, the new public cultural space on the artificial island that used to serve as Peter I's shipyard.
Text & Bilder via AEJM.org